Anxiety And Anger Disorders In Glenmoore, Devon And Surrounding Areas In PA
Well-meaning mental and physical attempts to "hurry up and calm down" while experiencing shortness or shallowness of breath, racing thoughts, increased heart rate, sweating, and/or dizziness will only exacerbate those symptoms. For highly anxious or angry people there is, for all intents and purposes, a threat to life in the room that must be fled or fought. Respecting prior traumatic events when there may have indeed been such threats, if there is not currently a real threat to life leading to panic and rage, there is a perceived threat -- to ego, that is -- to our wants, needs, beliefs, security. Convincing oneself to relax when there's a real or perceived threat in the room doesn't make much sense to the hard-wired evolutionary drive to survive.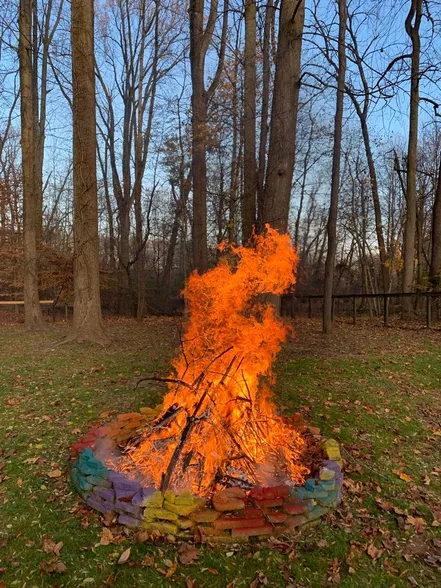 With practice, an anxious or angry person can learn to relax the body before the quick thinking mind of survival overwhelms an already difficult situation (e.g., a disagreement or trespass or traffic jam) with unchecked assumptions and endless worst case scenarios. We've all been there. But the threat-perceiving mind can and will reorient itself accurately in the container of a gradually but efficiently down-regulating body, becoming rational and able to discover for itself that there is likely no bear in the room. There may be a hard decision to make or talk to have, but the personal discovery that there is no literal danger to fight/flee/freeze in reaction to is crucial. With that discovery, logical thinking, speech, and behavior can occur around what's causing the discomfort.
Self-regulation techniques help people navigate triggering situations, preventing the experience of flooding that can lead to panic and rage. I offer a simple 90-second exercise that mitigates anxiety and anger, making either workable and useful on the spot. As 321-PBR is practiced, courage, reason, and confidence displace reactivity, conditioning a relaxed body and mind and more patient and skillful interactions with others.
Orienting one's own body to time and place at the earliest signs of upset is empowering in and of itself; with enough people willing and able to self-regulate, families, communities, and workplaces become less frantic, more open and kind, more constructively productive. With presence of body and mind in hard times, rather than attempts to avoid, control, or suppress/oppress, any present moment can unfold without aggression.